---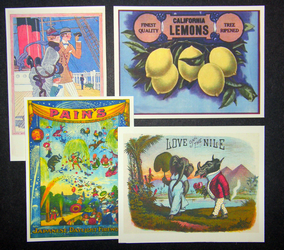 RSVP Note Cards
Printable RSVP blank note card stock designed for use with inkjet and laser printers.
Use RSVP Note Cards for any upcoming special occasion when you need a response from a wedding invitation, engagement party or sweet 16 birthday event.
Create your own announcements, invitations, greeting cards, RSVP cards, thank you notes or party invitations. Can also be used as gift tags, hang tags, wine tags or mason jar tags by simply using a hold punch and typing a cord, sting or ribbon.
RSVP Note Cards are:
Printable greeting card stock is designed for use with inkjet and laser printers
Designed to work with greeting card and word processing software, MSWord or MSPublisher.

Micro perforated where applicable for easy separation
65 Lb. medium weight
RSVP Note Cards Finishes
Finish - The physical look and feel of the paper's surface.
Smooth -
Flat surface designed for crisp images
RSVP Note Cards, 65 Lb. smooth finish:
Pure White
Ivory / Cream
Perforation
Perforation - 75 Perforations per inch for a clean edge
Series of slits in a line so separation will occur easily.
Colors, finishes and folds are subject to availability
Note / RSVP cards are in 100 card, 25 sheet packagesSaveSave
Save
Save
Save