---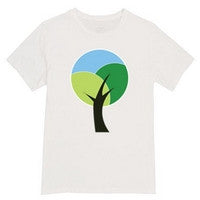 11 x 17 Transfer Paper for Light Fabric
Iron transfer paper is designed for light and white fabrics and has special coated iron on transfer material designed with a unique easy release coating cold peel transfer technology.
An iron-on transfer consists of a sheet of specially formulated paper that is designed to transfer an image that is printed onto a piece of fabric when heat from a handheld iron or iron press is applied to the transfer paper.
With a scanner, video camera or digital camera you can create or select any image, graphic, logo, picture from a magazine, book illistration or Internet image and enlarge or reduce, enhance and print out onto the transfer paper and transfer to your T-shirts. You can transfer art and craft reproductions, digital photo images, portraits, photographs, graphic designs with iron on transfer paper.

Apply your images to any cotton, 50 / 50 cotton / poly fabric. Your light or white fabric must have at least a 50% cotton content.

Personalize a pillowcase, create a one-of-a-kind gift, use your own graphic art and transfer your design on t-shirts or sweatshirts and sell on etsy. Transfer designs onto place mats, cloth napkins or tablecloths for your next dinner party, holiday event, birthday celebration, sweet sixteen, quinceanera or wedding rehersal dinner.
Six Easy to follow Steps using iron on cold peel transfers:
Design your transfer using any graphics software program
Print (Mirror Image) Design on Transfer
Cut to transfer to size
Apply your transfer with a hand held iron
Let your transfer Cool
Remove the transfer backer
That is it, your transfer is done.

Iron on Transfer Paper 11 x 17. Create transfers for white or light fabrics with our transfer paper, your PC and inkjet printer.
Iron on transfers can be hot or cold peeled for easy application using a hand iron or an industrial heat press and can be transferred to a variety of materials. Iron on transfer images and text will create a waterproof iron on transfer after the process is completed. EZ iron on transfers offer quick dry time and the best wash ability of any ink jet transfer paper available today.

Package Includes:
10 Sheets, iron on transfer paper
11" x 17" - 65 Lb.
One Set Of Instructions
Iron transfer papers are designed for use with inkjet printers. Some inkjet printers use heating elements to dry the printed sheet. Iron on transfer papers are not designed to be use with inkjet printers heating elements, some examples HP DeskJet 1200C, HP DeskJet 1600C. The heating elements in these printers can melt the transfer paper which could damage the printer. Consult your printer manual to determine if your printer uses heating elements.