---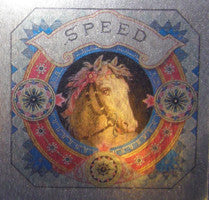 Metallic Gold and Silver for inkjet printers.
The new stock of our photo quality sheets do have an optional adhesive on the back of the metallic papers.
Silver and Gold sheets are ideal for three-dimensional projects where shiny surfaces are needed.  Express yourself using this high-quality, shimmering cardstock for photo mounting.  Use the glossy sheets to enhance lettering or to update your paper craft projects with silver or gold accents.
Metallic papers can be used in your every day crafting
Printable Metallic inkjet paper creates a special effect that catches a lot of attention and represents a new dimension in inkjet printing. This metallic photo paper has a brushed look that works well with high saturated color schemes.
Gold metallic photo paper and silver metallic photo papers have a glossy finish and metallic appearance allowing to you create printed images and text with that will have visual interest and depth.
This printable metallic inkjet paper delivers rich, vibrant colors and provides a new avenue for artistic expression. This special inkjet media can be used for formal invitations, holiday greeting cards, playing cards, fashion design, interior design and stunning portraits. Our photography paper has an optional backing for securing your designs. Gold metallic papers and silver metallic papers produce a dramatic and eye-catching result every time you use them.
Printable Metallic inkjet photo papers have a bright surface creating memorable elegant designs.
Metallic papers are available in gold & silver for inkjet printers in size 8 1/2 x 11.
Metallic Inkjet Paper Crafter's Tip ...
Print yellow on silver and you will make gold.
Print orange on silver and you will make bronze.
Designer Gold & Silver are fantastic for printing creative designs.